I was born in New York City, the youngest of three children, and educated in N.Y.C. and at Bennington (Vermont) where I studied literature and dance and graduated with a B.A. My father was a lawyer, but he loved to sing and had a beautiful tenor voice that could move me with his storytelling. My musical education began with the study of classical piano at the age of seven (with my aunt, May Harrow), continued through college years (with pianist Claude Frank) but was abandoned shortly after that. Many years later when I wanted to learn how to accompany myself, I studied harmony and improvisation with Sanford Gold and later with Norman Gold.
While I was at college I thought I would be a dancer. I toured with the Bennington Dance Group, choreographed dances to jazz scores, and was bitten by the performing bug. I majored in literature and at graduation was encouraged to accept a fellowship at Harvard and become an academic. But instead I worked as an editor in a publishing house (William Morrow & Co.) until I left to become a singer. I learned to sing jazz from records and later from sitting in at clubs where musicians I knew were playing. During those years, I was editing by day, and at night I sat in with Kenny Burrell, Bob Brookmeyer, Clark Terry, and Bill Triglia at clubs in and around New York. I also got a job touring (briefly) with the Tommy Dorsey Orchestra, at that time under the direction of Warren Covington.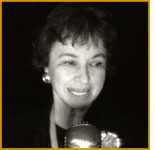 Nat Hentoff heard me in a club one night and ended up producing my first album, Wild Women Don't Have the Blues. It was released in 1961 on the Candid label and featured Buck Clayton, Dick Wellstood, Buddy Tate and Dickie Wells, among others. (In 2002, Wild Women was chosen by the British Jazz Awards as one of five best reissues of 2001.) For my second album (Atlantic/1963), You Never Know, John Lewis served as A&R man, arranger, and pianist. That album also featured Dick Katz, Phil Woods, Jim Hall, Richard Davis and Connie Kay.
I married young and had two sons in the 60's. I performed at clubs in New York and Paris, but when rock came in and jazz jobs were scarce, I went back to editing, working as the editor of a literary magazine, American Journal. The magazine had a brief life. I published such writers as Mark Harris, Seymour Krim, Cynthia Ozick, Alfred Kazin, John Williams, George Elliott, Peter Steinfels. They wrote highly personal essays on subjects of importance to them. I returned to singing in 1975 with an engagement at the Cookery with Richard Wyands and Richard Davis. Since then I've made fifteen more albums. Several of these I produced and then leased or sold to record companies. This has given me control and the opportunity to direct myself. I have found this helps to generate creative energy, while just going along with someone else's directives does not.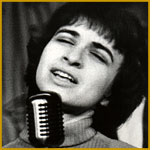 In 1981 I wrote some lyrics for John Lewis' music and later I wrote music to lyrics by poet Raymond Patterson. About 20 years ago I began writing songs, words and music, and a few of these appeared on my Secrets CD for Soul Note. The Lost Lady CD, inspired by a 1923 Willa Cather novel, represented a departure for me -- the music and lyrics were all mine, and all the songs were connected. (This CD was selected as one of the best jazz albums of the year by both the Village Voice and the Boston Globe.) I have also written 21 songs for a children's jazz puppet show based on a story that was meaningful to me in my own childhood, The Adventures of Maya the Bee, by Waldemar Bonsels, and another 13 songs based on Nathaniel Hawthorne's The Marble Faun. These projects were recorded with Roland Hanna's arrangements and released by Harbinger Records. John Snyder produced The Marble Faun; Maya the Bee we produced ourselves. A concert workshop of The Marble Faun was performed in May 1999, at the Salon in NYC. Maya the Bee opened at the 45 Bleecker Theater on April 15, 2000 and ran for seven years, ending its run in the theater's new location at 55 Mercer Street. In November/December 2007, OLC in Japan had a 10-city tour of Maya the Bee. There was a second tour in 2008-2009, which ended in September, 2009. Winter Dreams: The Life and Passions of F. Scott Fitzgerald, was released in 2003 by Artists House and in 2007 in Japan by Muzak. I wrote 11 songs and completed the work with the help of a grant from the New York State Council on the Arts. This recording was made in September 2001, with Roland Hanna's arrangements for an 8-piece band and Grady Tate singing with me. John Snyder produced this CD. Will Pomerantz and I have written a new script, now called "This Side of Paradise: A New Musical About Zelda and F. Scott Fitzgerald", and this musical opened April 12, 2010, at the St. Clements Theater on 46th Street, and ran until the end of May, 2010. A second production of This Side of Paradise ran for five weeks at the History Theatre in St. Paul, Minnesota in April/May of 2013.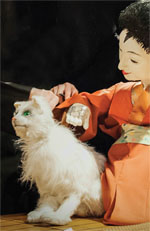 In 2005, Artists House released the CD The Cat Who Went to Heaven, based on a 1931 prize-winning children's book of the same title, written by Elizabeth Coatsworth, a writer from Maine. There are four characters in the story, which is set in a small town in Japan - a starving artist (Grady Tate), his housekeeper (Daryl Sherman), a cat (Nancy Harrow), and the Buddhist priest from the local temple (Anton Krukowski). I wrote 16 songs, melodies and lyrics, which tell the story and are sung by the four characters. Kenny Werner arranged these songs for the piano, Michael Mossman orchestrated the piano arrangements for a jazz trio, string quartet and several soloists, and we recorded in June 2004, with a jazz group featuring Kenny Barron, George Mraz, Dennis Mackrel, Clark Terry, and Frank Wess. The Cat Who Went to Heaven can be seen as the story of the miracle of recognition, if you read it from the cat's point of view. Or it can be seen as the artist's struggle to preserve compassion and integrity in the face of pressures from the establishment. Or it can be read as a love story between the cat and the artist, or as an opera in which the heroine dies before the final curtain. The CD was produced by John Snyder. The Cat Who Went To Heaven opened as a puppet show at The Culture Project on Mercer Street March 25, 2008. There was a performance of The Cat at Asia Society in New York City in February, 2009. There was a month of performances that year at the Harlem School of the Arts, and in 2011 there were 11 performances of The Cat at the Kennedy Center in Washington, D.C. In April of 2014, The Cat had a run at BAM (Brooklyn Academy of Music). Maya the Bee enjoyed a revival at the Culture Project in NYC in 2013. For The Last Time, a new jazz musical, ran for 6 weeks in May/June 2015 at the Harold Clurman Theatre on Theater Row. It was based on my Marble Faun CD with its locale changed from Rome in 1860 to New Orleans in 1950. Arrangements by Dennis Mackrel, directed by Will Pomerantz. Nominated by Audelco for "Musical of the Year", three of our excellent cast were nominated as "Outstanding Musical Performers."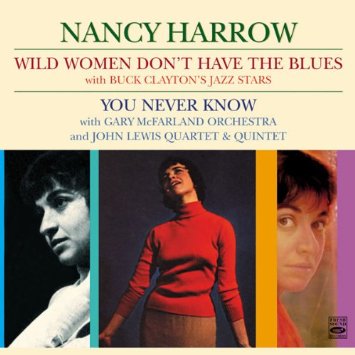 A reissue of Wild Women Don't Have The Blues and You Never Know was released by Fresh Sound in Barcelona as one CD in 2014.
A reissue of The Beatles & Other Standards was released by Fresh Sounds in Barcelona in 2015.
My newest recording, The Song Is All, was recorded at East Side Sound in February/March of 2016 and was released by Benfan Music on October 3, 2016.
I trained myself as a singer to invest whatever song I sang with the thoughts, emotions and dreams that preoccupied me. Now that I'm writing the music and the words, I find the process is the same, though perhaps even more intense. In singing and writing, if I can't touch the feelings under the surface, it doesn't seem worth doing.
(See also listing in Who's Who in America.)

Photos from the Atlantic session, 1962
With John Lewis, Jim Hall, Richard Davis and Connie Kay. Photos by Gene Laurent.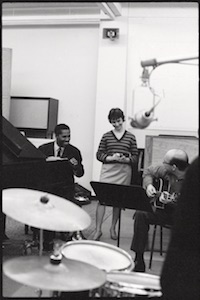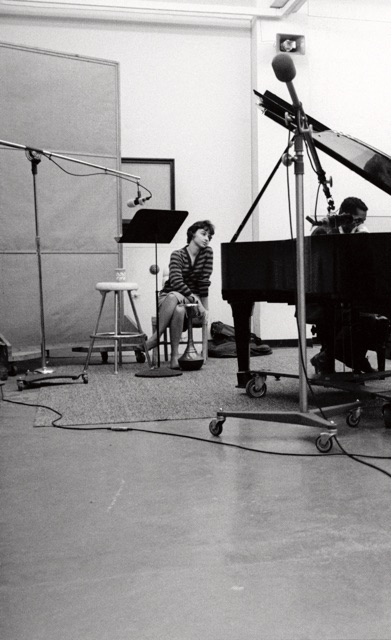 This jazz site is part of